One of my favorite gifts I got last Christmas is the cake clay set from my mom's brother, Ninong Greg. It has been my #2, first is my doctor set, played game after I got it.
At first I didn't know how to play it, so mommy showed me how to create simple cakes by playing with me.  And now that I got familiar with this play set, I always play with it after eating my snacks in the afternoon.
Like this one afternoon last week… Do you want a chocolate cake?
Mommy suggested to add more clay in the cake set so we can make a bigger cake with more cake decorations.  The clay included in the play set are not enough to even make a small circle-shaped cake, see?  We are going to find the same texture of clay.  I can't use my PlayDoh along with these clay because of its texture.  PlayDoh has too much moisture and this one is not that sticky to play with.
We'll find more clay and create a bigger and colorful cakes soon!  ^_^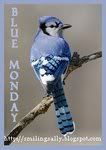 Ruby Tuesday 2 #6