Just sharing a picture of me and daddy a few weeks ago, you know always forgetting some things to post for my blog
Anyway, this was the time when mommy was so busy checking out spa covers at BeyondNice.com and doing some rush reviews, while me and daddy are having fun.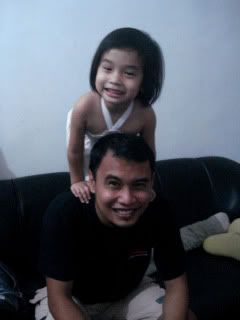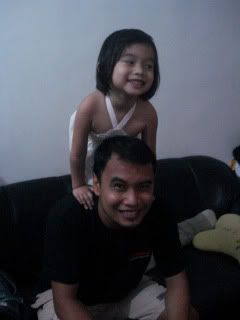 I suddenly wanted to ride daddy's back this way, and you know mom, she went ecstatic when she saw me like this. But daddy instructed her to get the camera and take a few shots. She gave in to daddy and hurriedly took a couple, after that she told me to go down…
Awwww… What a KJ (kill joy)! Lols!
'Love you, mom! Peace!