My favorite kids channel will turn into something new… Playhouse Disney is becoming Disney Junior!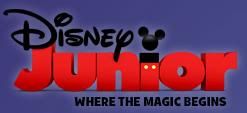 Disney Junior will take place today, July 11 and we'll see what magic they are talking about when it starts today.  Based on their commercials, there are changes in various Disney Shows which includes Mickey Mouse Clubhouse (my most favorite Disney show), Handy Manny, Special Agent OSO and others as well.  There are new shows like Jake and the NeverLand Pirates and A Poem Is…
What I can't wait to watch is Tinkerbell and the Great Fairy Rescue to be shown this morning 10am.  She's one of my favorite Disney stars.
Now, don't miss Disney Junior, Where The Magic Begins!