Two weeks ago, as we paid my grandparents a visit, Lola Mommy decided to give me a haircut. Just a little trim.
Mommy and Daddy did object, but Daddy told Lola Mommy not to cut a bangs for me anymore.  I agree, because it keeps getting to my eyes and me and mommy are getting irritated because of it.
Anyway, I love haircuts that's why I'm always behave and quiet whenever Lola Mommy is giving me a trim.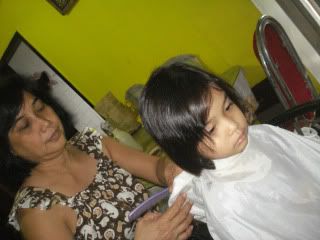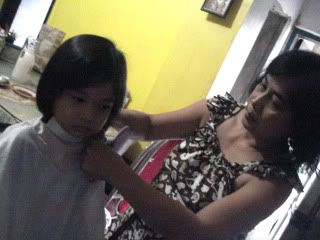 This is my doodle entry for: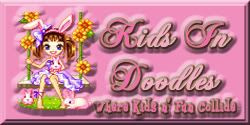 Kids in Doodles #11
By the way, have you heard of any Business Analyst Jobs vacancy in Makati? My mom's cousin is looking for a job in that field and that area. Just give us buzz if know any? Thanks in advance!