after all the hustle and bustle of the 2nd week of december 2009, now i'm about to tell what happened on the 3rd week of my december 2009 activity…
that was monday and on the previous weekend my daddy decided to visit my lola mommy, on their christmas party, in her office at bureau of treasury in intramuros, manila.  actually he promised lola mommy that we are not coming in their party… shhh…
since we are giving lola mommy a visit, mommy decided not to go to work that day… (absent si mommy!) and i'm so happy she'll be coming with us!
monday, december 21, we just waited for daddy to come after his night shift work, then off to lola's office!  she was very surprised when she saw us arrived… ;p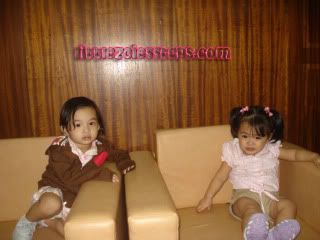 hey, that's me and my new friend, aya… she too, like me, is crashing the christmas party!!! her dad works there… we're just getting acquainted though.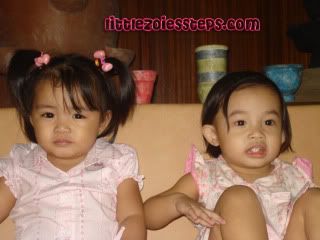 yay! we're getting close na… and mommy keeps on getting picture of us, she said it'll be my souvenir and hopes to remember her when we visit lola mommy on her other christmas parties.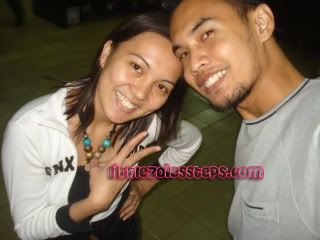 now, mommy and daddy are having fun on the camera… peace, mom!
another new friend has joined the club!  that's ate queenie… and she's making me her baby!  she's making me drink my milk every now and then, and after my milk would be my water (in my red tumbler)… i'm enjoying the attention but she's making my tummy full! haha!
after all the fun, of course we'll have to go home… we passed by a manger, it was decorated in the building's lobby, when mommy and daddy decided to take a family picture.  here's the pics: