this was our first christmas on our own and i can see mommy was very excited!
fortunately for us because dadah (daddy) can celebrate christmas with us, he's a night shift call center agent, you know… by the way, somebody volunteered to take my dadah's shift that night.  yay! thanks, tita gigi!
that day on the 24th of december, thursday morning… mommy let my tita look out for me that morning because mommy's busy preparing our noche buena.  dadah requested to have a meatball spaghetti on the menu and mommy wanted chicken barbeque… sounds yummy, right?
mommy was so busy doing the meatballs that morning, then that afternoon, dadah helped with the chicken barbeque… and thanks to tita april, she gave us leche flan for the christmas dessert!
-that's our noche buena feast!-
-family picture first before eating!!!–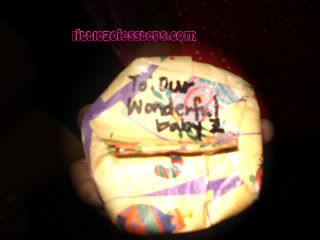 mommy and dadah gave me this little present… hmm… what could this be???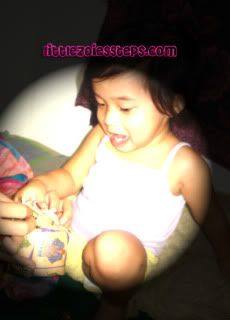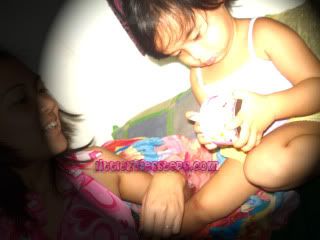 hmm… i can see what's inside… but mommy, what's this for?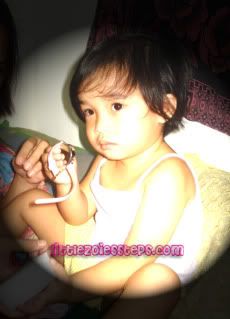 ohhh… a hello kitty watch!  i love it, mom and dadah, even though it doesn't look like it…
i love you, mommy and dadah!