at last… this is the final installment of my 2nd birthday celebration!
this is just a small family celebration for my birthday, mommy and daddy's side are here, but not all are present.  lola mama  (mom's mother) and lolo daddy (dad's father) are a few who didn't came.
we just served a few snack foods such as carbonara (mommy cooked them), fried chicken (cut into smaller pieces), garlic bread, my red ribbon cake, ice cream and pitchi-pitchi by my lola mommy.
it started past 4 in the afternoon, the party is supposed to be 3pm but only my family in my dad's side are the early birds… hmm… to think mom's side of the family is just two blocks away from us… we lived in the same subdivision but different street!
of course, it all started with singing a birthday and candle blowing, but a few picture taking with the cake first.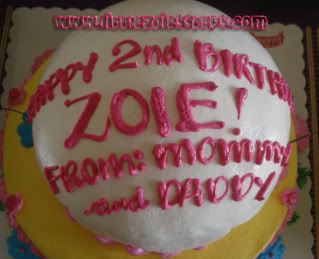 looks yummy, right?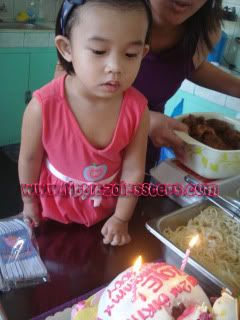 am i supposed to make a wish first, before blowing the candle?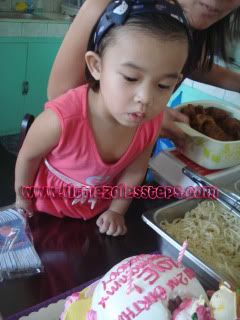 but i don't know what to wish… i'll just blow them anyway…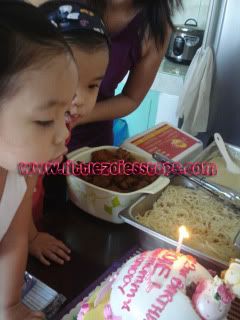 tita yca wants to blow my birthday candle too!
i'm regretting to say that we don't have a family picture on this blowing-the-candle event… :'(
anyway, time to eat!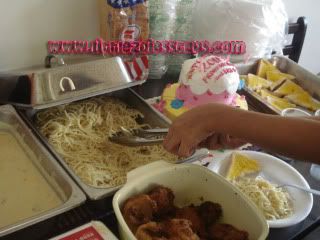 hmm… i love pasta!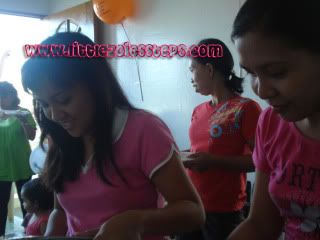 that's my (l)tita ghen (mom's cousin) and (r) tita freda (mom's big sister)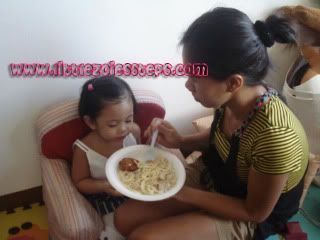 yca's busy eating… yum!
while they're all busy eating, i'm busy entertaining my guests… i keep on dancing and dancing!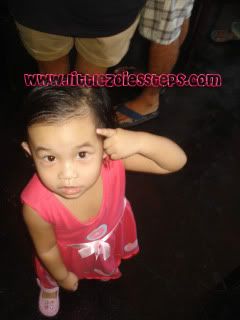 a quick break from dancing…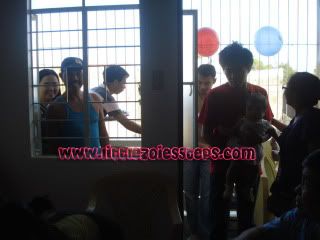 some late comers… and that includes my tita april (mom's little sister, youngest among the siblings), lolo papa (mom's dad), tito amar (kinah's dad) and kinah!
now that the gangs all here, i mean the kiddies… let the oldies do their thing and will just play here! don't mind us, mom…
me, kinah and yca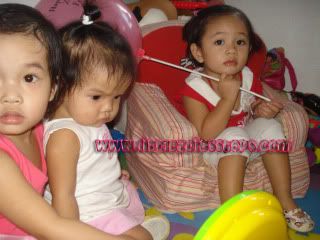 here are some more pictures:
tito ej, ninang ysa and tita cm (dad's little sis)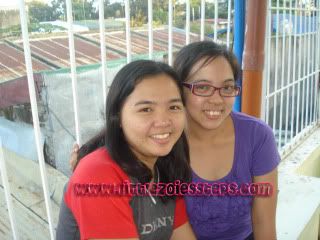 tita april and tita cla cla (kinah's mom, mom's cousin)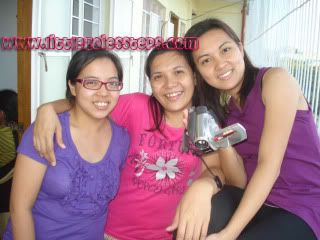 tita cla cla, tita freda and mommy!
like i've said, this is just a small celebration with mommy and daddy's effort and with everyone else, i enjoyed it very much.
thanks a lot!
i love you, mom!  i love you, dad!