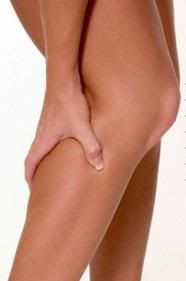 It's been a week since I started feeling muscle pains in leg, especially at night… and it really bothers me.   So, last week my hubby didn't stop reminding me to go see a doctor since it is covered by our health card.
So, as the doctor's findings that it is because the climate change and this month's climate is not the usual we have.  I was advised to put more clothes on  and keep my body, especially my legs warm.
Thanks to my pajamas, socks and electric blanket for keeping me warm in this cold, cold night…  Now, I can sleep better.