It has been a week, or more, since the bad monsoon came to the Philippines.  It didn't stop raining and my Little Zoie's class has been suspended because of it.
Little Zoie, who loves going to school is really missing her school, teachers and classmates, a lot.  Whenever it rains, she keeps on singing, staring at the sky:
"Rain rain go away, Come again another day.  Little Zoie wants to go to school!" 
She misses getting stars.  She misses playing with her classmates.  And she misses her teachers.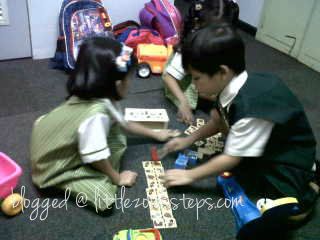 Playing while waiting for the first class to end…
I hope this rain would stop during weekdays and pour it all during weekends.  It has been a gloomy days for me and Little Zoie because of the dark weather.
Color Connection #25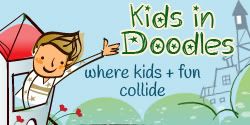 Kids in Doodles #46