Mommy bought me my own hair brush and small mirror a couple of months ago, but I haven't shared it yet here in my blog.
Now that I remembered, I want to share it with today's meme, Pink Friday.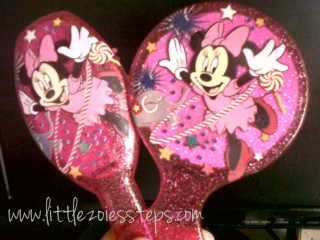 It is one of my favorite cartoon characters, Minnie Mouse!
As mommy realized, it is better to use hair brush on my hair rather than the regular comb.  Hmm… what's the difference, then?

Pink Fridays # 23
Color Connection #21