Last week, Little Zoie didn't get 5 out of 5 stars/stickers.
Nope. I'm not regretting that, I know that she's doing her best in school, and I know that she's doing a great job everyday.
Actually, there's a story behind why she got 3 stars/stickers.
Monday was a regular routine for the class: learning, writing and other activities.  And that she got a 'Happy' star.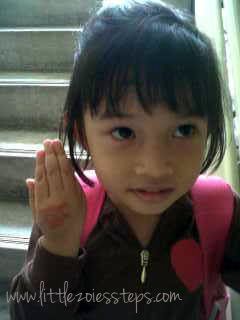 Monday star
Tuesday, it's a birthday celebration of one of her classmates, Maxene. This will be a different post. The party lasts for an hour and 15 minutes, so the remaining 45 minutes was supposed to be regular classes.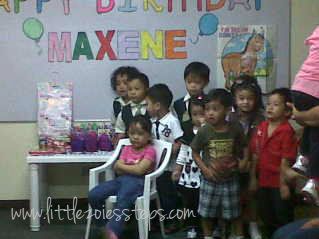 But that's not the case, they little children we're already hyper because of all the games in the party so the attention for learning is not there anymore. The teacher decided to let them color the rest of the class since they are not paying attention anymore. So, no star there.
Wednesday. The little one was in no mood to smile because she didn't get a star. But when I checked her Diary notebook, it said 'Good job'. I suspected that they ran out of ink in their stamp pad to stamp the 'Happy' star.
My suspicion was confirmed the next day… they are now getting stickers for their job well done in school!
 Thursday 'Great Effort' sticker
Same goes on Friday…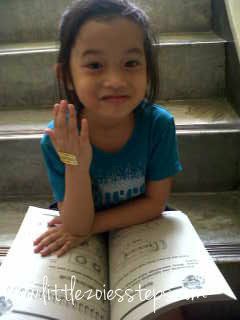 Friday 'Excellent' sticker
Let's see if they're giving 'Happy' stars or stickers next week… 🙂
Great job, my Little Zoie!
Her little reward… she's requesting donuts for all her stars/stickers.  ^_^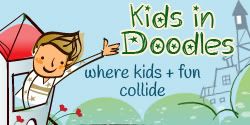 Kids in Doodles #43

Mellow Yellow Monday #1
Ruby Tuesday 2 #1