Starting my own business is what I've been trying to figure out.  It can be a business online which I know can be a great kick start for any business who doesn't have enough working capital to fund a big business.  I'm still trying to decide whether to start a clothing and accessories, fashion business online, or something that I like doing like cooking, a food business.
It seems that I can't decide yet, I still need to fund whatever business I want to start up.  Honestly, I help in financing my business.
As you can see everyone needs help when it comes to financing a business, even online sellers from Amazon, ebay, Yahoo, and other online marketplaces.  If I am to ask assistance for my working capital, can Kabbage Inc. help me?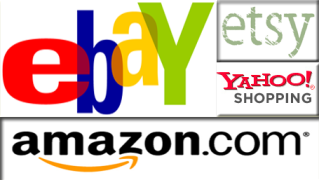 I have learned that Kabbage, Inc. can provide working capital for potential online sellers.  They provide cash to small online businesses to help them grow.  They give assistance for online sellers in Amazon, Yahoo and eBay financing through cash advances.
This cash advance granted can be a great help to finance your online business.  Granted cash advances can be used to purchased your business inventory, hire help, advertise your store and other promotional factors you need to make your business grow.  Having available funds will not hinder the growth of your online store.
With the financial help of Kabbage, Inc.  growing our online stores will not be on a slow-pace after all.