I want to share this pink water bottle mommy bought for me last Tuesday when we were out strolling in the mall.  Actually, I wanted the yellow pom-poms but mommy talked to me about not needing it for the mean time.  :-(
I don't understand it yet, but mommy made me choose between the pom-poms and this pink water bottle.  She said I need this than the pom-poms.  I wasn't going to pay attention to the water bottle but Princess Aurora, Sleeping Beauty, caught my attention.  She's my favorite princess.
That's why when I saw her, it made me think twice of getting the pom-poms.  Then the water bottle won.  See?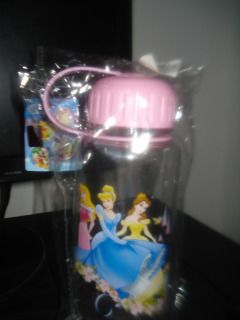 Pink Fridays # 18