Mommy and me are dressed for our family (Cristoria Clan) Christmas Party last Sunday, Dec. 25.  The party theme is Cowboys vs. Aliens.
Mommy and me chose to be cow-girls!  And we're wearing boots!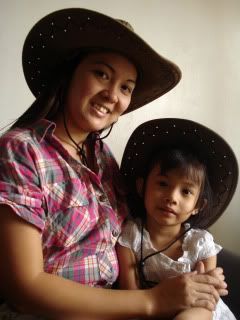 The whole story will be posted in mom's
personal blog
Hosted by Krystyn at Really, Are You Serious?
Mommy and Me Monday #23