Last week mommy's best friend, PrewChatterly, decided to have a BBQ and Poker party at her parents place in Camella Homes, Muntinlupa City.  The party was last Saturday.
But before the BBQ/Poker party began, me and Kuya Gab (PrewChatterly's son), had our own little kids party.  We played here and there, hide and seek, tags and other games we can think of.  But one game I like, and good thing mommy took a picture of us, is playing with Kuya Gab's iPad.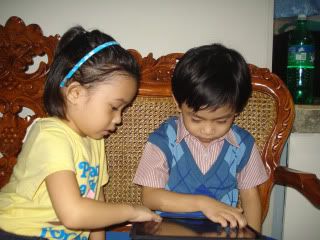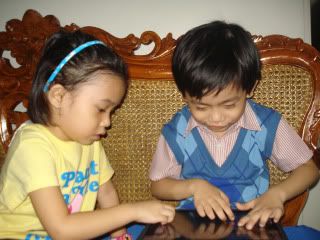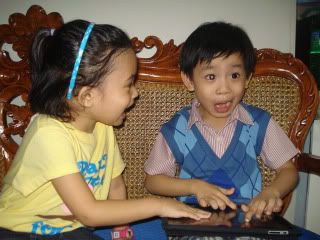 Kuya Gab is the older 'techie' one.  He knows how to operate his iPad and PS3 games even though he can't read yet.  While I can operate my Ninang CB's iTouch even though I can't understand most of the games in it.
My share for this week's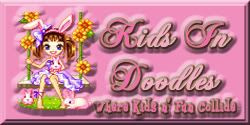 Kids In Doodles #14