Mommy was trying to curl her hair a few days ago… then she decided to curl mine too!  Look!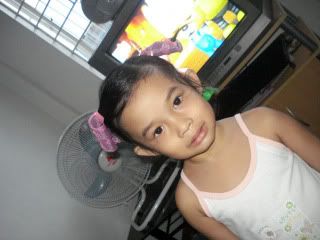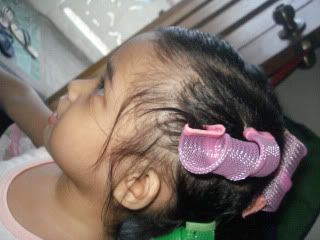 No finished product because the curl formers didn't do anything to my hair. Lols! As for mommy's hair, it got curled alright, but after 15-30 mins or so, it went straight back. Haha!
She need to use a perm solution to hold the curl onto her hair.