Every time we go out and simply spend time at the mall every hubby's day-off from work, we never miss playing at the mall's amusement centers. They are Little Zoie's favorite game place. Of course who else will be her playmate in these game places… her DAD!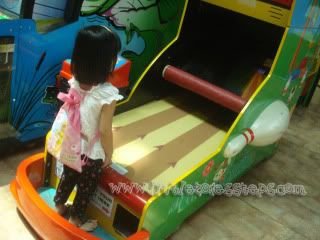 The Bowling Duo
She plays games like throwing balls, hitting some animals, air hockey, bowling, and other ball games. What she doesn't want are those rides, like the cars or trains, that moves in place. Actually she loves to ride them when they DON'T MOVE at all. Whenever you put coins in them, she'll just climb down and walk away. So, were playing/riding the ones she wants to play!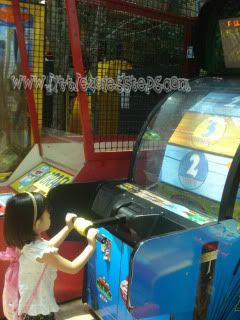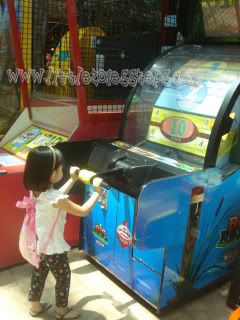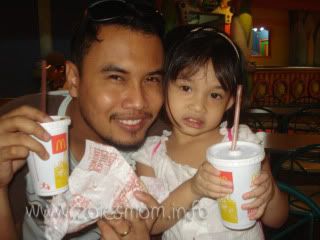 She's having fun alright!