Yesterday was Little Zoie's 1st day at Summer Class.  Hubby's cousin invited us to attend summer class to their newly established Learning Center right across SM Muntinlupa.
At first I was thinking twice of letting Zoie go to this class, thinking I'll have less time doing online tasks and I'm still learning time management.  But of course, she's my baby… I just thought that I want her to interact with other kids and going to this summer class will be a great time.  She'll be learning at the same time, gain friends!
The teachers, Teacher Lovely (hubby's cousin's wife) and Teacher Juliet, let the parents stayed at the classroom that's why I was able to get some pictures during the class.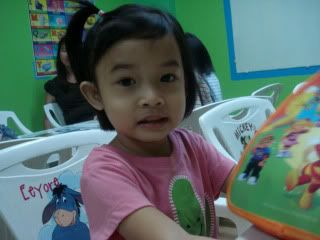 Took this while waiting for the teacher and other classmates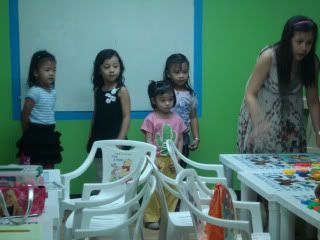 Was making the children sit on the floor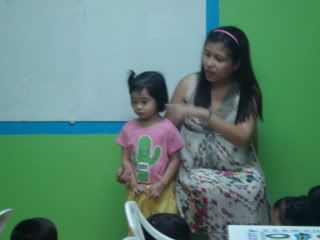 Getting to know… She was telling the class her name and age. Very good, Zoie!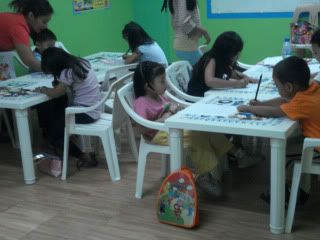 Time to write! Tracing letter 'A'

Jaz, Zoie's cousin (Teacher Lovely's daughter) was one of their helpers, Teacher Aide

'Mommy, I got a prize! It's a smiley!' a little prize for participating in class.