Hi mommies, it's time for Mommy Moments!
This week's MM theme is color GREEN, this is tough for me so I searched my Photobucket account for Little Zoie's green stuff my CD-ROM is not working so I'm relying on my Photobucket.
Actually, my Little Zoie is more into colors pink, yellow and red that's why I'm having a little hard time.  Good thing, my Photobucket didn't let me down.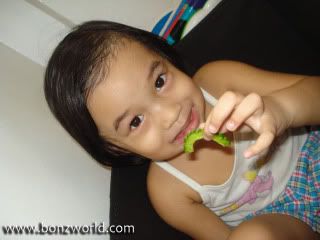 Her favorite GREEN AMPALAYA. (from my food blog)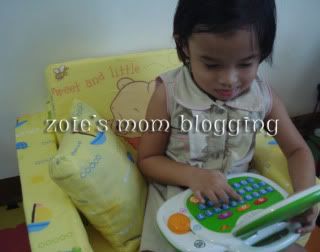 Her GREEN Leapfrog Laptop (from my personal blog)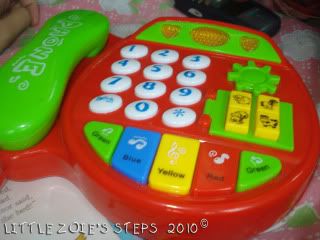 Her colorful telephone toy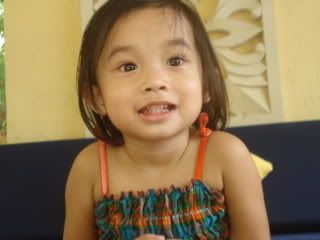 And her favorite GREEN and orange dress.
Sharing this for: