This Christmas was the very tiring Christmas event I've ever been so far.  We've gone to 3 different Christmas parties since the night of the Christmas Eve until the night of the Christmas Day.  But I'll be sharing with you the 2nd Christmas party we attended on Dec. 25, 2010, 1:00 pm (it is supposed to be noon, but we came in late).  Mommy will be sharing the 3rd Christmas party on her blog.
Let's get the party started!
I was greeted by my tita yca and cousin ish.  They wore the same bunny ears, I have one… unfortunately Daddy forgot to bring it with us.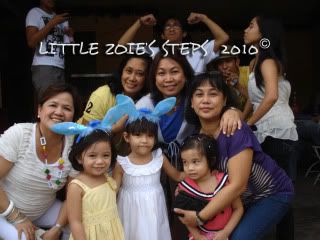 They let us eat first and settled in before they started their usual Christmas program… Prayer, Opening Remarks and Games!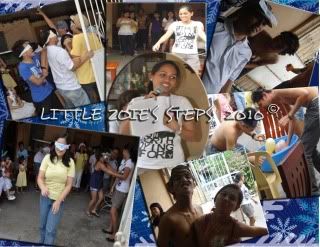 I thought only the adults will be playing games… I thought wrong!
We're all (kids) winners! Yehey!
Now, it's gift giving time… family pictures taken along with the gifts!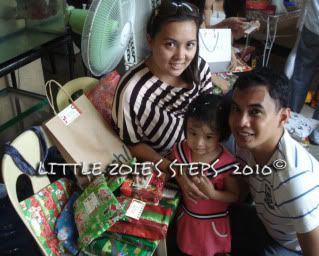 From oldest Cristoria to the youngest Cristoria:
Hope you all had a wonderful Christmas!
This is my entry for:
Hosted by Krystyn