We had a wonderful time at Fun Ranch, last Saturday, mommy received an invitation late last week for the said event.
The day before we went there, I asked mommy what is Fun Ranch… she said it was a place where kids get to ride some cool rides like a train or a bumping cars, and I got so excited!
The day of the event came, after a long trip of a hour and a half… this is what I saw:
Fun Ranch is the only Family Entertainment Complex with activities and establishments that cater specially to kids and their families.  The theme is a ranch and in the center, you will find the Big Red Barn — a kid-friendly restaurant with free Magic Show on weekends.  There are different rides to choose from and these includes Bumper Car, Fun Ranch Express Train, Bumper Boat, Ferris Wheel, Plane, Pirate Ship and Swing rides, Carousel, Space Quest and the Go! Speed Racing, a mini-go-kart track.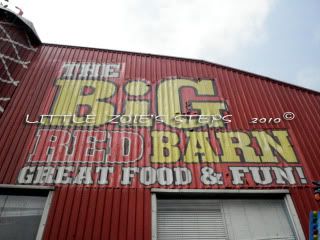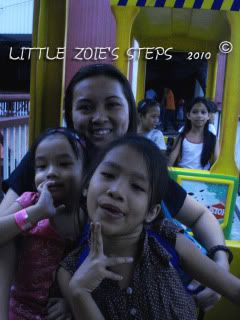 I've got to meet a new 'ate', ate Kate!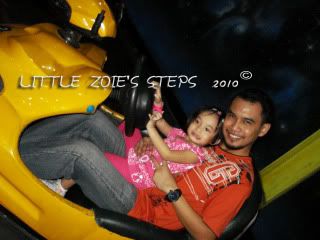 Aside from the rides I enjoyed riding, I also saw this interesting games in Fun Ranch, too.  We haven't got the chance to play some, because I'm too busy riding those cool rides… next time I'll definitely try them all!  Mommy promised will back there on my birthday this coming February!  So, watch out, I (KIDS) RULE IN FUN RANCH!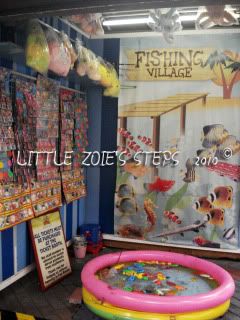 I think one whole day of playing here is not enough!  Haha…  As promised, we'll be back there soon!  See yah, Fun Ranch!
Fun Ranch is located at Frontera Verde Ortigas Cor. C5, Pasig City (across Tiendisitas).  They also have a Li'l Fun Ranch at Westgate Center, Filinvest, Alabang.  For more fun details and party inquiries, you may call 706-3029 or 706-3031, and visit their website at www.funranch.com.ph
Also, my entry for this week's

Hosted by Krystyn